We all have made poor decisions. As a result, we may face consequences that require an exceptional will to overcome the road to redemption. Some find themselves convicted of crimes and are working towards a transformative path, paved by an inspiring Texas-based non-profit.
The Prison Entrepreneurship Program (PEP) is creating a revolution that is dedicated to helping inmates return home with value-based business skills so they can have new fulfilling lives. The PEP is designed to bring positive changes to the students, their families, and their communities.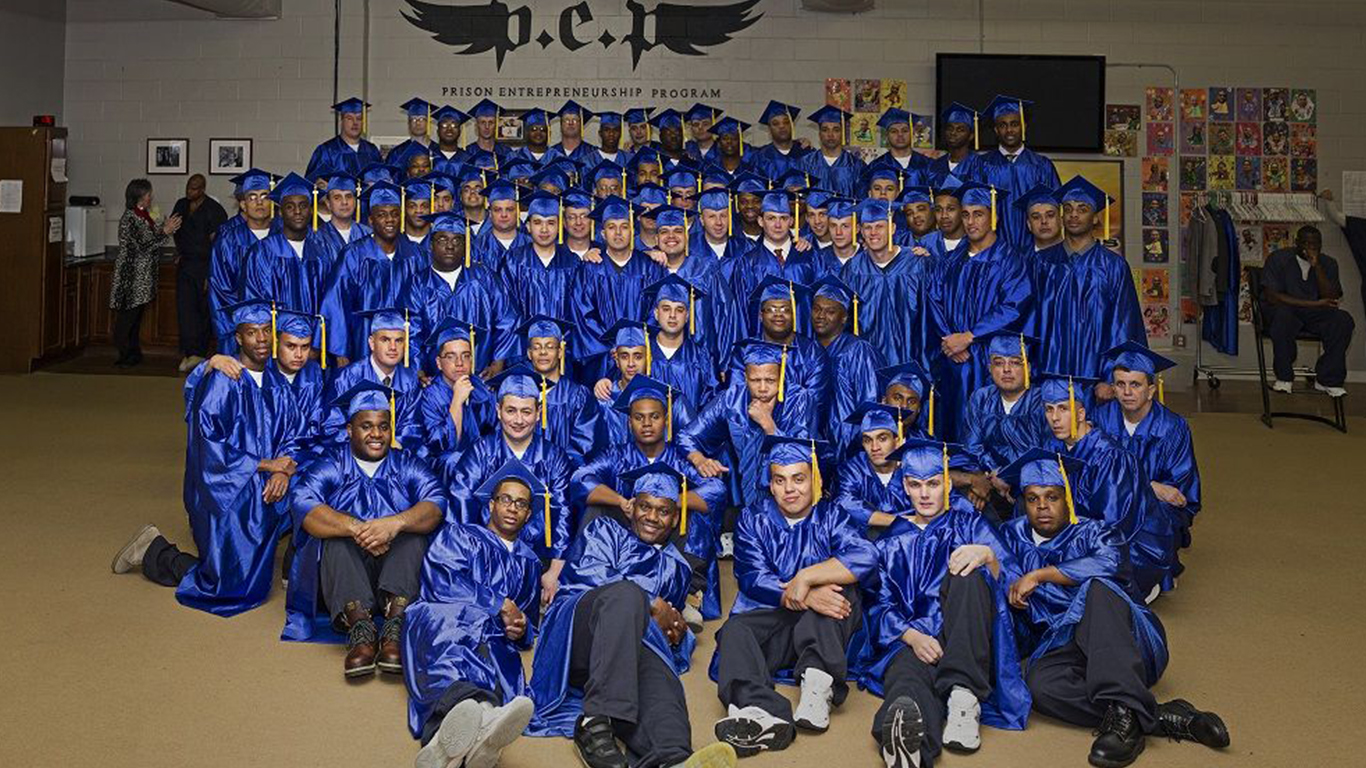 The PEP has strict criteria, and the selection process helps identify the top 500 students each year from more than 10,000 candidates. The Texas Department of Criminal Justice provides PEP with a list of eligible inmates to apply for the program. Next, postcards are mailed to 10,000 candidates inviting them to request a program application. On average about 3,000 candidates will respond. Respondents will then receive a 20-page application that includes various essay questions. From there, the list of candidates gets finalized through more rigorous testing, in-person interviews, and a character development program.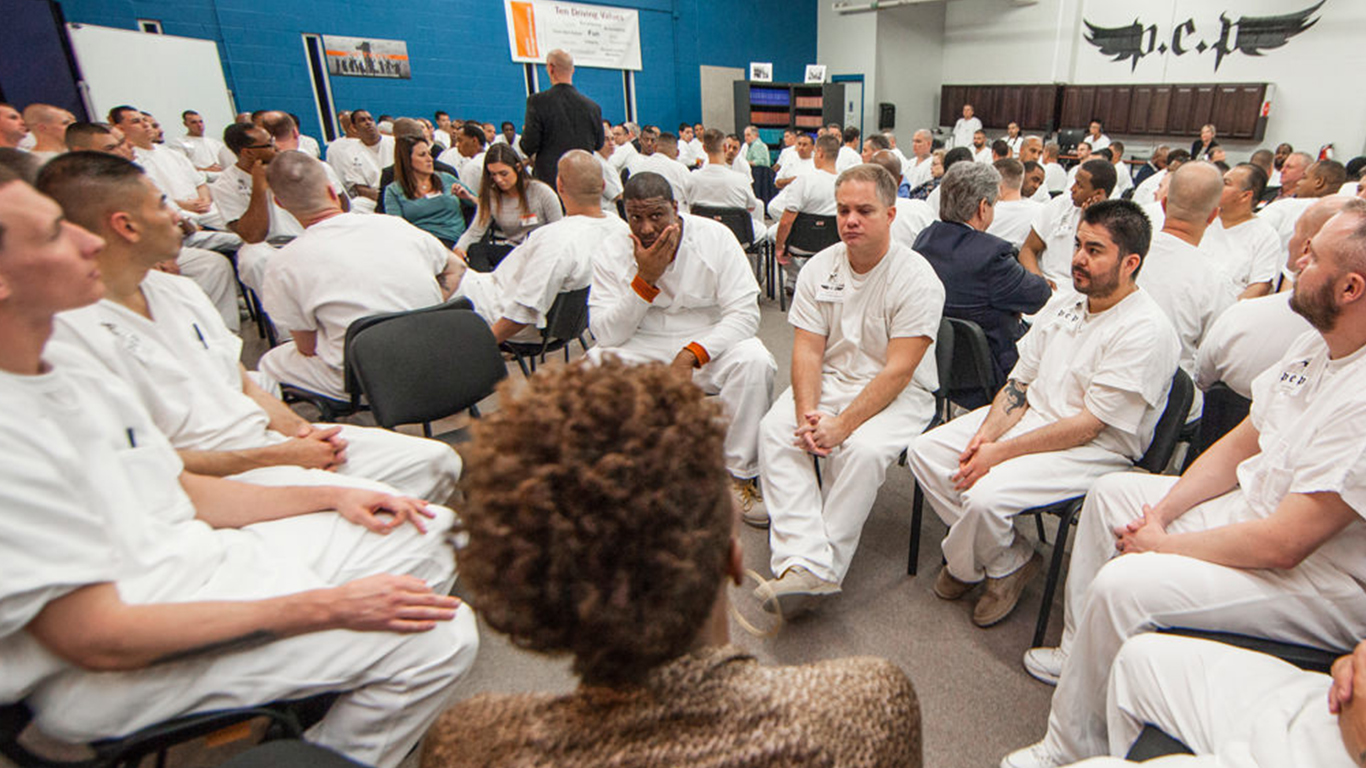 What has been referred to as a "mini-MBA" program, selected students then partake in a 6-month business education that is taught by PEP staff, board members, and business executives. Each student is required to create a business idea that can be achieved upon graduation and pitch their ideas to help fine-tune their ventures.
Those who make it through the program are rewarded with a full cap-and-gown graduation ceremony. Family and friends are encouraged to attend and often it is a time where they witness a true transformation in their loved ones. PEP even provides financial assistance to help family members attend the graduation ceremony should they encounter hardships that may prevent them from being present.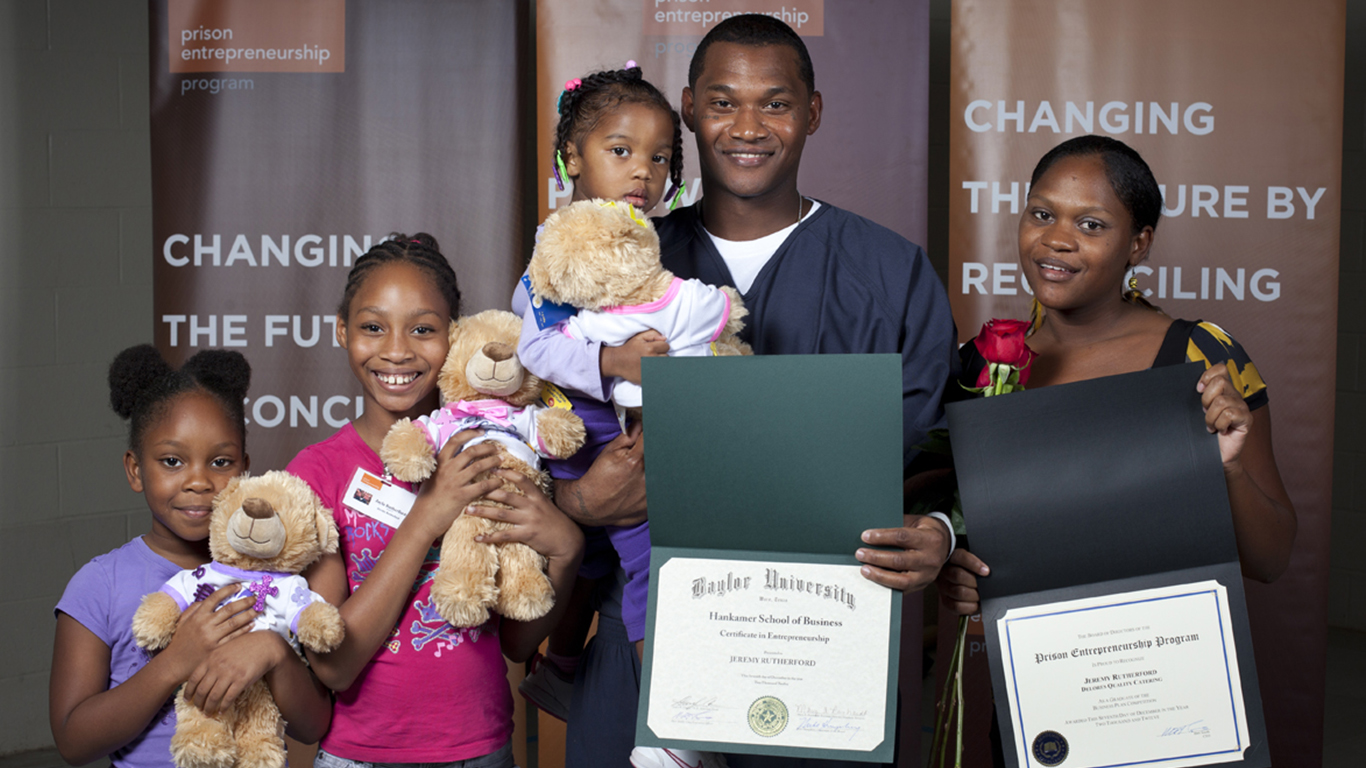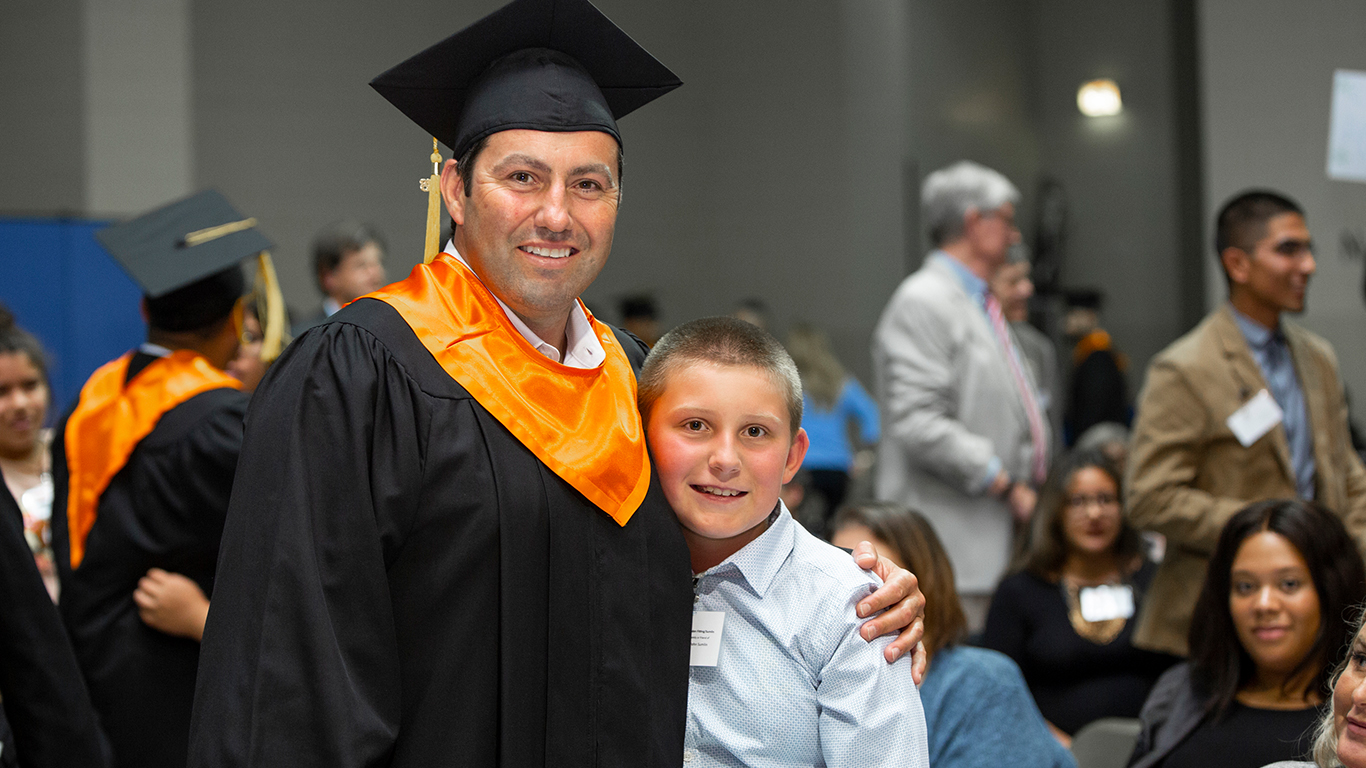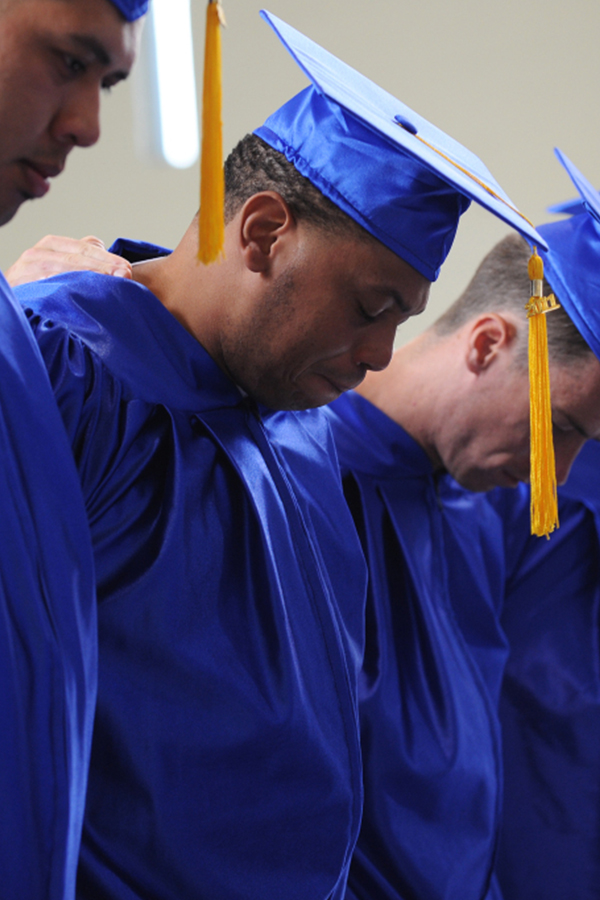 More alumni of the PEP program are finding greater success when graduating and returning home. Alumnus, Jeff Offutt, was able to create a thriving business and is forever grateful for the experience.
Watch Offutt's story below:

We are proud supporters of the Prison Entrepreneurship Program. If you are interested in learning more or getting involved please visit their website. The PEP team is inspiring and transforming lives so that they all can return home as better community stewards.