Every year millions of people travel down a small scenic road to visit extraordinary beach communities in Walton County, Florida. They come to see the unique charm of towns such as Rosemary Beach, Seaside, Watercolor, Grayton Beach, and Seagrove, to name a few. But still, all of it wouldn't be possible without the scenic byway that anchors it all together -- County Road 30A.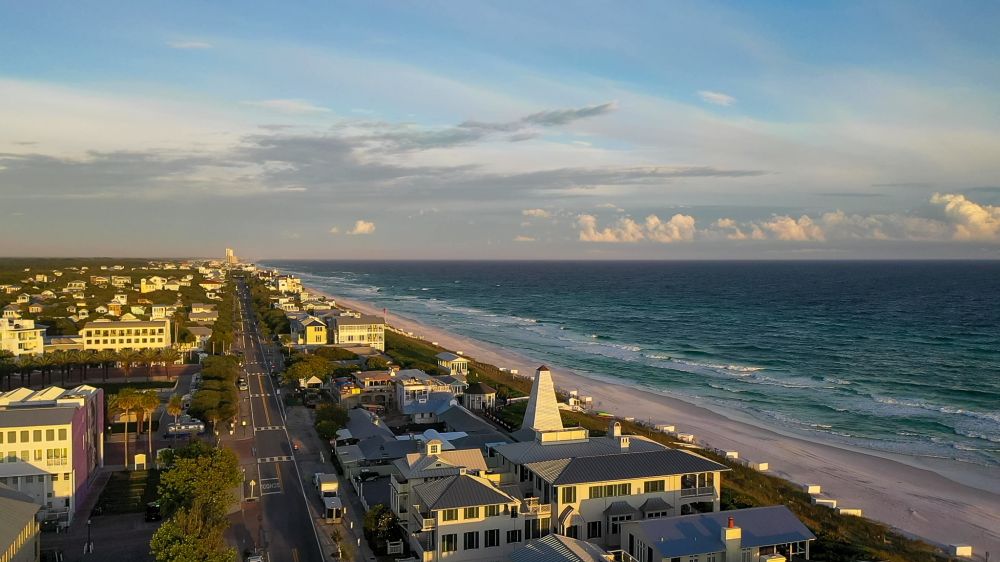 The magnetism of the soft white sands, emerald-colored waters, towering sand dunes, and coastal dune lakes have created a world-class destination like no other. No longer just seen as a vacation spot because of the rise of remote working, the 30A community and the overall county is seeing a massive increase in full-time residents who want to embrace the beach lifestyle.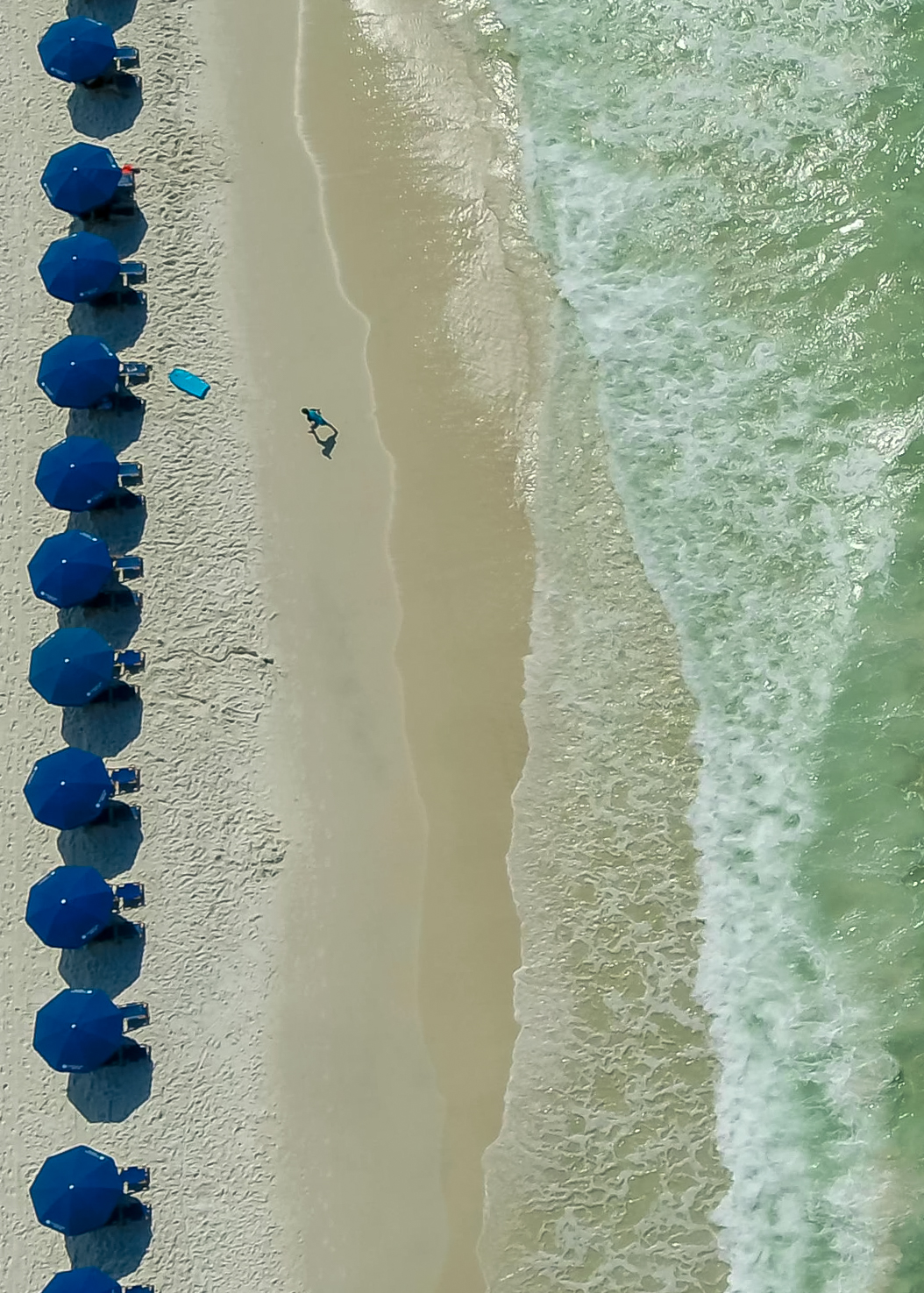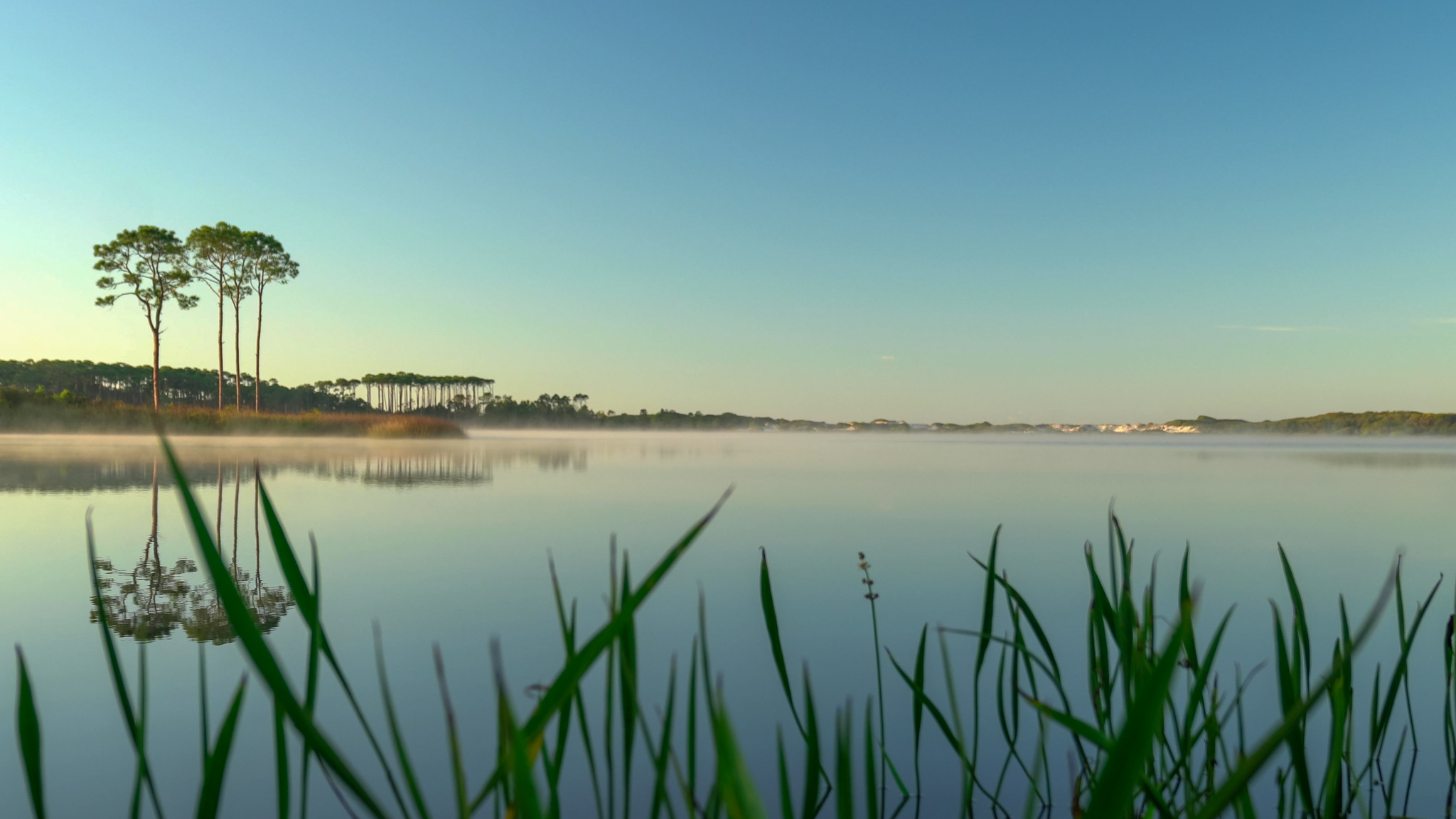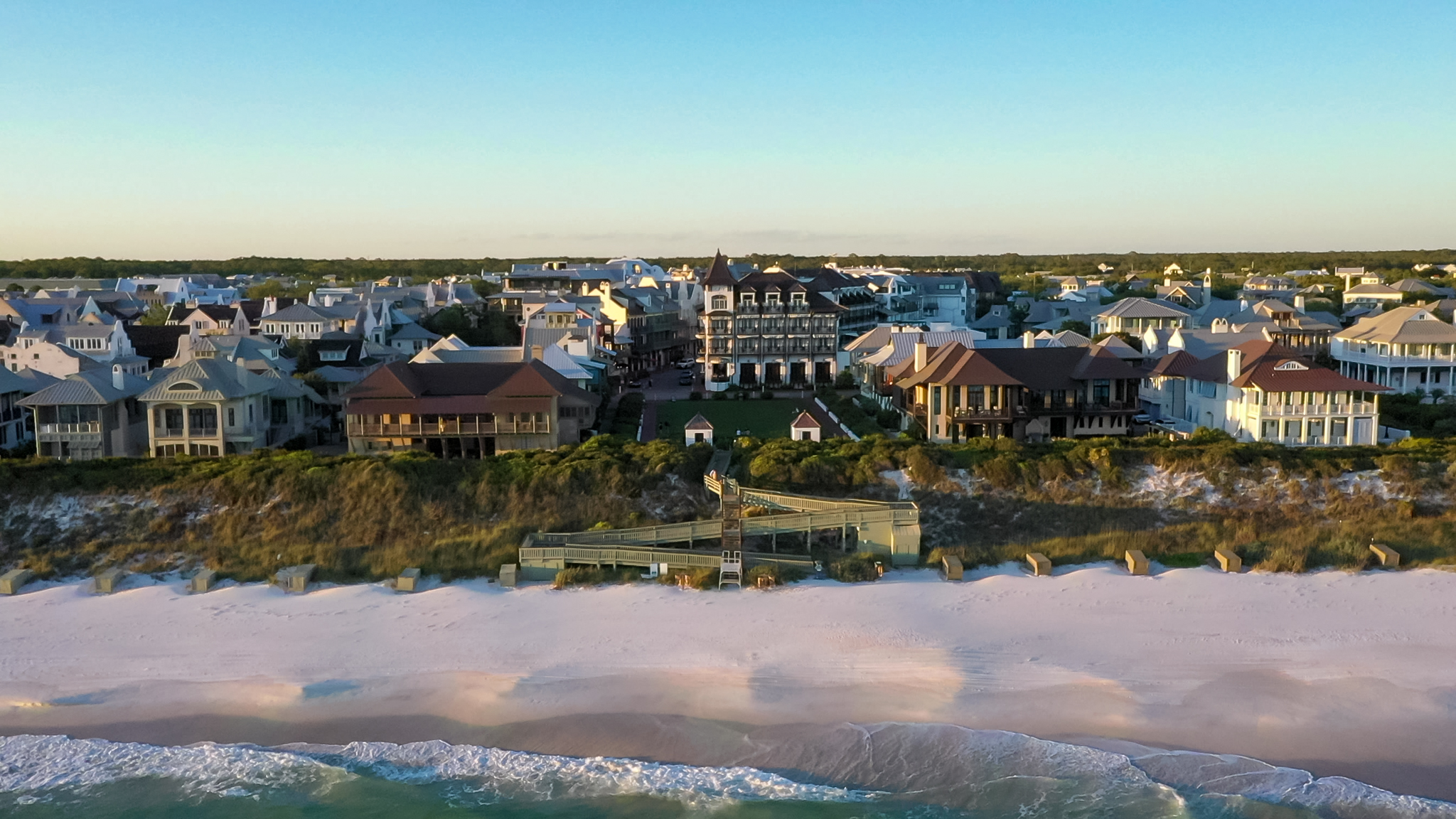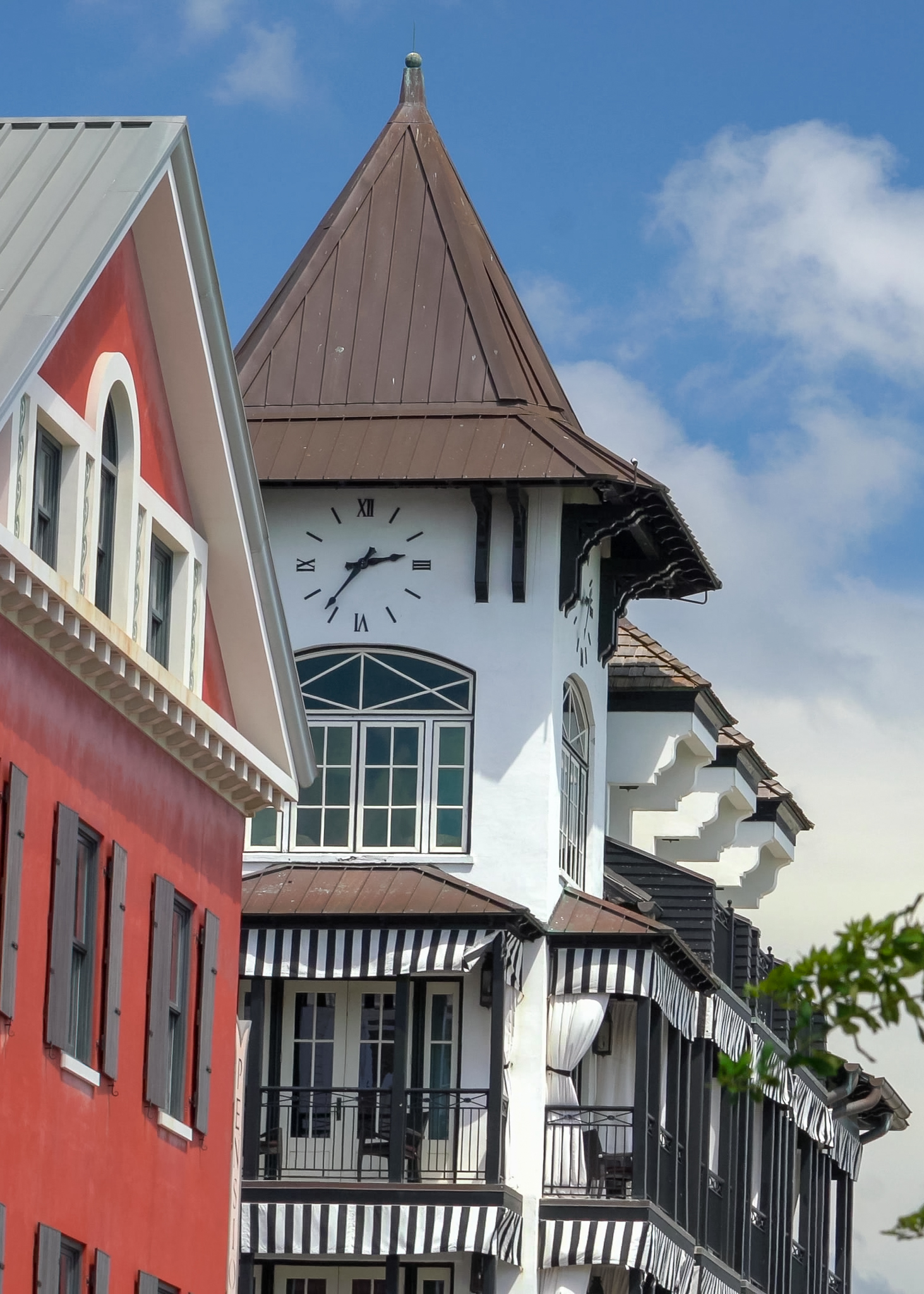 The tremendous growth in Walton County means that progress needs to be monitored and protected so that the allure isn't lost in the transition. Scenic Walton is a nonprofit that works with the community to preserve the natural beauty and enhance the quality of life in Walton County. Their team believes that development and growth must be balanced.
Scenic Walton focuses their work on actions like landscaping the medians along commercial corridors; championing the undergrounding of overhead utilities and minimizing the visual impact of cellular infrastructure; promoting the expansion of pedestrian and cycling facilities; removing litter from public spaces; advocating for context-sensitive development; and challenging the uncontrolled spread of billboards and signage.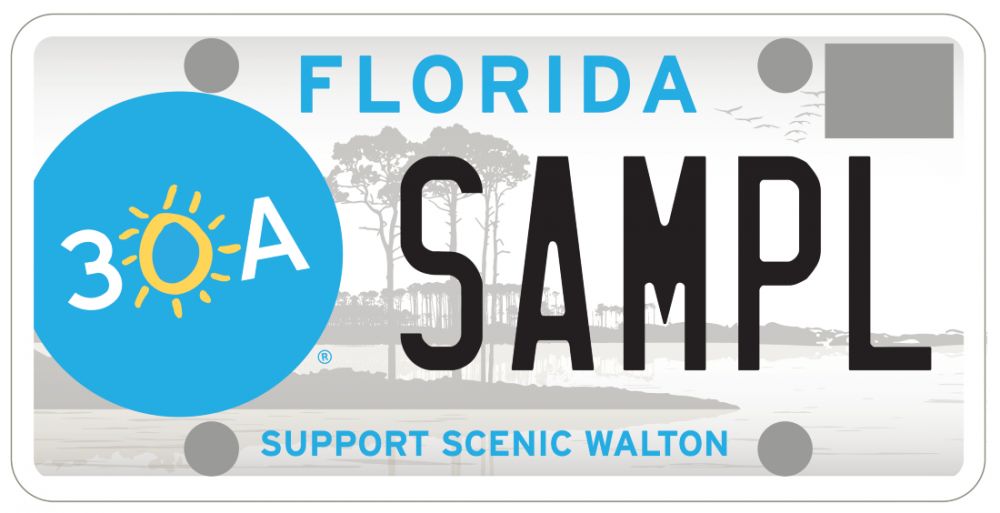 To help bring more awareness to their cause and keep progress moving in the right direction, Scenic Walton partnered with the famous 30A lifestyle brand. Together, they have created a specialty tag that generates revenue exclusively for Walton County community projects by helping support the Scenic Walton team with each tag purchase. The new 30A tags cost $33, and all proceeds will be donated directly to the Scenic Walton team. The 30A team has built a trademark known by millions who visit each year, and now their brand equity is being cashed in to help the community prosper.
We are proud to help Scenic Walton and 30A reach the required 3,000 pre-orders for the plates to continue more good work quickly. We look forward to seeing more of the license plates on the highway while knowing that each is a gift back to a community that we cherish.